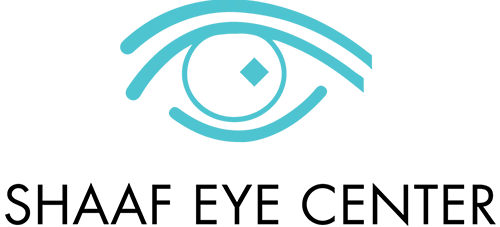 During the winter months, the weather and environment can really affect your eyes, and this can often be forgotten about. Here are some common eye problems people can suffer with during winter and tips on how to combat them.
Dry Eyes
During winter, the weather is colder and windier and this can really dry the eyes, but also when you try to warm up by using heat, such as a blower heater or central heating, this can also dry out the eyes. Some easy tips to help combat this problem is to use artificial tear drops to keep your eyes hydrated throughout the day, drinking plenty of water, and even warm soup, will keep your body and eyes hydrated. Also try to avoid direct heat, especially heat that is blowing directly in your face, like car heaters for example, try to direct the airflow away from your face. If it is a windy day you can use glasses or goggles to help protect your eyes from the wind directly drying out your eyes. If you already suffer from dry eyes it is always a good idea to speak to your ophthalmologist if you are struggling in the winter months, as they will advise what else you can do to keep on top of your dry eyes during winter.
Redness and Inflammation
The winter season brings with it plenty of seasonal allergies and colds, which means puffy, red, and inflamed eyes. While many people see this as just a pesky symptom of feeling under the weather, also it can be caused from the sunlight either directly or from being reflected on snow for example. This can lead to inflammation of the cornea causing the red eyes, therefore this is another reason why wearing sunglasses or snow goggles is so important in winter.
Sensitivity to light
The sun tends to be lower in the sky during winter and this can cause difficulty seeing especially when driving, light sensitivity, and damage caused by UV rays. Try to make a habit of not only wearing sunglasses in the summer, but also the winter. If you drive, keep a spare pair of sunglasses in your car so you are always prepared for the low, bright sun. Sunglasses also protect your eyes from the sun's harmful UV rays which can contribute to many eye issues, such as cataracts. Make sure your sunglasses are 100% UVA and UVB protected.
Excessive tearing
Winter conditions sometimes have the opposite effect of dry eye—watery eyes and excessive tear production. To compensate for the drying effect of cold air and wind, your eyes will sometimes overproduce tears to protect themselves and maintain the proper moisture level. But if this causes discomfort or difficulty seeing while you are outside, then try wearing protective glasses or goggles to prevent exposure to the elements.
Excessive tearing eyes can also be caused by other factors such as infection, blocked tear duct, or surprisingly dry eyes, so it's best to speak with your eye doctor about your symptoms.
---