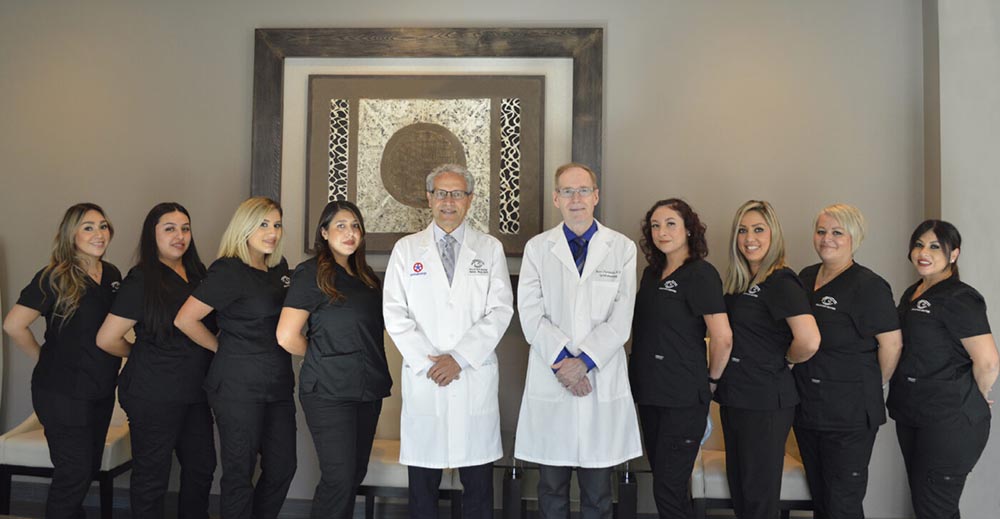 Shaaf Eye Center was founded in Palm Desert California by Dr. Mehdi Shaaf in 2004. Today, Shaaf Eye Center is premier ophthalmology clinic in Rancho Mirage, California dedicated to providing exceptional care to the Coachella Valley.
Our expert eye care specialists, Dr. Mehdi Shaaf and Dr. Kevin Prendiville are proud to offer a wide range of eye care services from comprehensive medical eye exams with treatment of ocular conditions, to laser vision correction, and cataract surgery with advanced lens implants. We offer surgical and medical management for glaucoma, retinal issues, dry eye conditions, and even perform blepharoplasty for droopy eyelids.
We are specialists in medical conditions of your eyes. If you are needing a simple vision exam or glasses prescription, our office can make a referral to a local optometrist to fill your prescription.
Our entire staff values the relationships that we establish with our patients, their families, and other physicians. We can't wait to partner with you on your eye care needs.